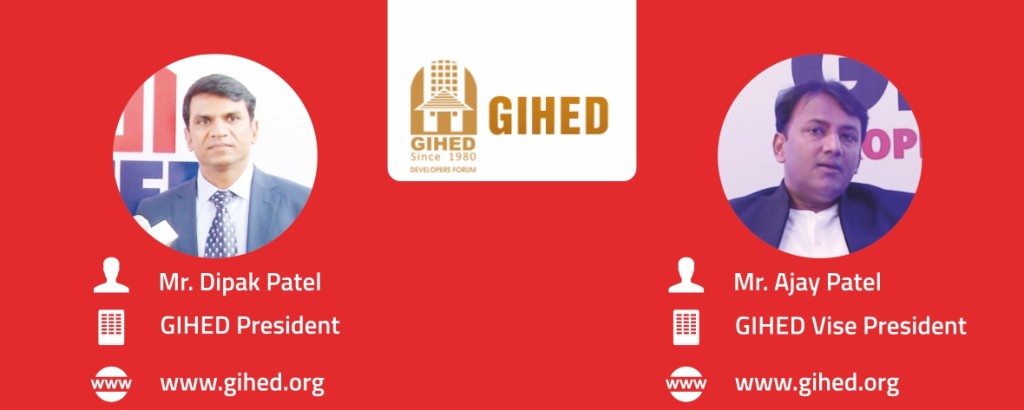 Q:
What is your Vision and Mission for GIHED?
A:
 GIHED is a 30yr old association & organizing property show every year. In 2015, 70 participated in this property show. We are giving stall to each and every developer so that they can exhibit their product like bungalow, tenement, plot, commercial scheme etc. GIHED is organizing 3 days property show and above 1 lakh people visiting every year from Ahmedabad only. From here people gets to know about plan, square yard etc…
Q:
 How GIHED is benefit to NRI & NRG people?
A:
 GIHED is conducting live property show on our website & one portal for them in December every year.
Q:
 How GIHED benefit to developer?
A:
 In our property show people aware the all brand under one roof only.
Q:
 In which other activity GIHED is involving?
A:
 GIHED is doing
CSR activity and running Anganwadi & here are distributing fruits once in a time every monthly.
 We are also making small houses for our labour at our site with the help of government.
Educating our labour children.
From next month onwards we are going to organize skill labour seminar for our plumber, carpenter etc… By this we are going to sharp their knowledge technically.