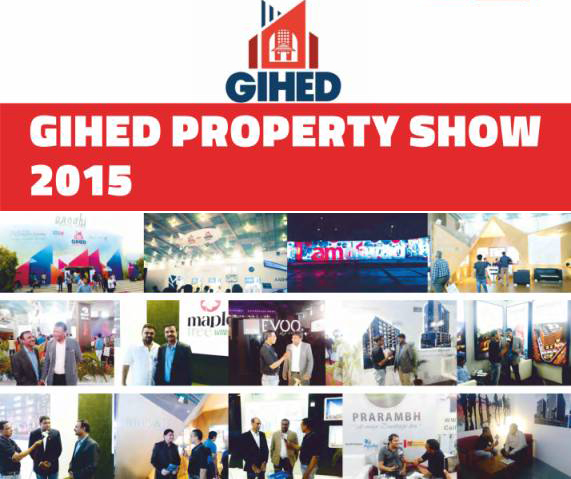 Ahmedabadis witnessed awesome exhibition on Real Estate Property on 9th, 10th & 11th of October 2015 at University Convention Centre.
Tons of thanks from PropReality team to GIHED to conceptualize this mega event. Needless to say, every nooks and corners of the premises were designed and managed so professionally that can be compared to any international event.
Stalls of big developers like Paswanath, Bakeri, B-Safal, Avirat, Savvy, Iscon, Shivalik, A.Shridhar, Sun, Pacific, Siddhi and many more not only caught the eyes also displayed their skills as trendsetter in real estate development of the state.
Visitors openly expressed their happiness to see where thier darling city Ahmedabad is heading for towards to be tagged as International City.
Now expentations of the people are also increasing from the developers that they should provide latest and modern unit at justifiable price. Our strong belief is that all developers of the city and state of Gujarat will surely feed the appetite of the people and fulfill the dreams of the
Great Ahmedabadis!!