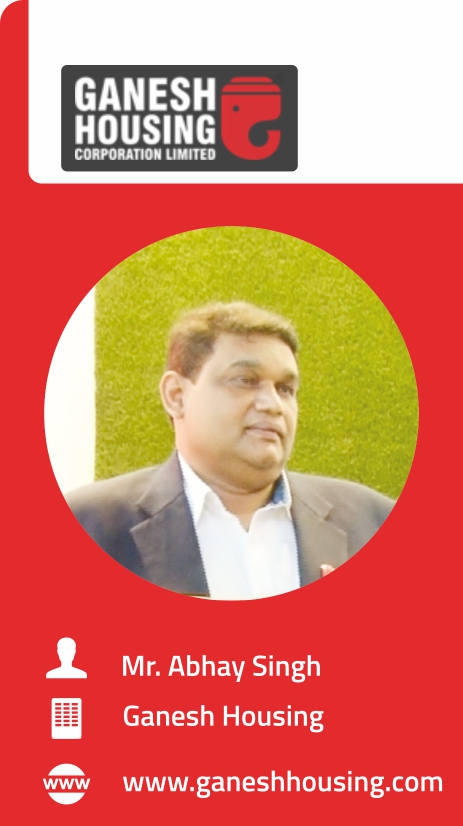 Q:
 About Ganesh Housing?
A:
 It's a 50yrs old company. Our future projects are: 1. Visionary project, 2. Township, 3. SEZ – behind Nirma uni., 4. Retail space. Our 1phase development project will be 1.8 ml sq feet and its name will be MILLION MINDS. Current Projects: 1.  Maple Tree @ nr. Surdhara circle, Thaltej 2. 3 & 4 Gbhk residential scheme. GBHK is totally new concept and here we are providing Garden to and every home. Means (garden inside the home. Garden, bedroom, living room, kitchen)
Q:
 How much do you have faith in GIHED and flow GHED helping you to market your product?
A:
 Our Current chairman vision is "How we develop our developers community?" This is the reason we are actively participating in org.like GIHED so as a developer community we wants to grow this entire industry.