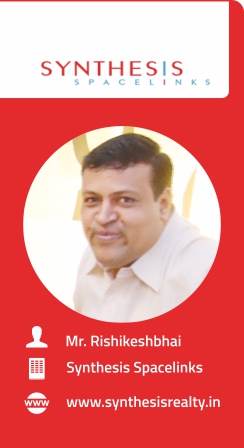 Q:  How many times you have participated in GIHED? What's the difference of customers view how compares view now compare to past years?
A:   we are participating every year in GIHED property show. This time footballs are very high but quality of crowd is good. Quality of crowd is increasing day by day.
Q:  Please tell us about your Please tell us commercial projects in A'bad. 1. Plotted development – out of A'bad near Sanand(a.) Suramya Life space (b.) Suramya Abode. 2. Commercial project – near Shivranjani cross road. Specially designed for corporate house and office. 1000 sq feet to 30000sq. feet corporate space is available. Exclusive entry.